Quality propane delivery to residential, commercial, and agricultural customers.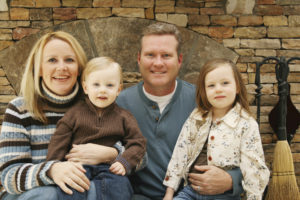 Even though propane is one of the nation's most versatile, efficient and 'green' sources of energy, it is important to know some facts about your home or business fuel source.
The U.S. is propane's leading producer
Propane production keeps quality jobs in our country; as of 2012 more than 145,000 workers across the U.S. are employed in propane trade, wholesale, and sales
Propane is an approved clean fuel listed in the 1990 Clean Air Act
Propane is known as liquefied petroleum gas or LPG – a gas normally compressed and stored as a liquid
Propane is used in 48 million households as well as many businesses for water and space heating
With over 301,000 miles of transmission pipelines as of 2014, propane is widely available and easily portable
Whitelock & Woerth can supply your energy needs with our quality propane.
We deliver propane 24/7 to Lancaster County and Chester County!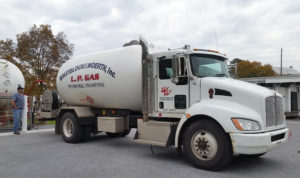 Residential, commercial, and agriculture customers in Chester County and Lancaster County towns such as Lampeter, Lancaster, New Holland, Paradise, Ronks, Strasburg, and Willow Street enjoy propane delivery 24 hours a day, 7 days a week.
Propane tank installation.
We deliver to leased or customer-owned propane tanks. We offer installation of propane tanks. If we install your propane tank, you must get your first fill of propane from us.
We offer a variety of delivery programs to make it easy for you to manage your home energy supply:
Automatic Fill Delivery: Based on the weather, your building, and normal usage, we can reliably predict when you will need additional fuel and deliver accordingly. Our automatic delivery program means you don't have to remain mindful or your propane levels. With our automatic delivery program you will get a 5 cent discount per gallon if you pay within 10 days!
Supplemental Heat Delivery: Customers who use gas as a secondary heat source (for example gas logs or space heaters) should monitor their propane levels. Once the meter reads 25%, schedule a delivery. We will not fill a propane tank past 85% to leave room for expansion during temperature changes.Please be advised that during propane shortages, these accounts will be given a lower priority.
Will Call Delivery: We will schedule and deliver your propane within 5 business days of receiving a delivery request, provided you are a current account or Easy Payment Plan customer. We recommend you call for a delivery when the gauge on the tank shows 20% or less – this allows ample time to schedule the delivery. Your propane price is based upon the retail price on the date of delivery.
Out Of Fuel Procedure: Should your tank run empty, there are a few steps that must be taken before you can turn on your utilities again. Our technicians are required to run a pressure test on the system to ensure safe operation. We cannot make a delivery unless you are home. Our technicians need to be let inside to conduct their tests. If the customer is not home at the time of refill, the gas will be locked out until the test can be completed. There will be a additional charge for this service.
Our staff is certified for propane delivery.
Contact us today at 717-786-3615 to learn more about our propane delivery, tank installation, or to sign up for our automatic delivery program.