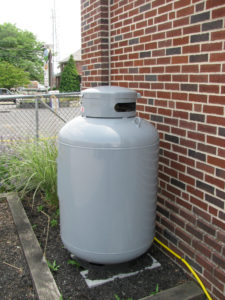 Turn to us for professionally installed above ground or below ground propane tanks for your home or business.
Propane Tank Size
No matter how you use propane, our team will help you choose the correct tank size for your application. We'll calculate your estimated annual usage and determine the best size tank for your home or business.
You can choose a propane tank for lease or we'll assist you with the purchase of a customer owned tank.
If we install your propane tank, you must get your first fill of propane from us. We do deliver to leased or customer owned propane tanks.
Propane Tank Installation
Our team will help walk you through the entire propane tank installation process. We'll perform a site survey at your location to help you choose the best location for your propane tank. In addition, Whitelock & Woerth will complete your above or below ground propane tank installation, walk through the permitting process, and provide the safety procedures for your system.