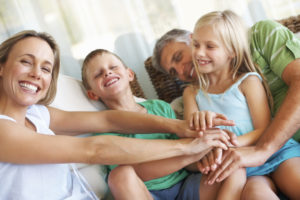 We proudly deliver heating oil to homes, businesses, and farms.
In 1935 heating oil became a commonplace fuel used to heat American homes. Heating oil remains a reliable, trusted source used to heat home all over the world. These facts will show you why heating oil is a smart choice when it comes to heating your home.
Over 30 million Americans depend on oil powered heat for their homes and businesses
Approximately 8 million households in the U.S. use oil as their main heating fuel
Innovations in heating equipment and conservation means that an average consumer using 1,200 gallons of heating oil in 1989 now uses only 800 gallons, or 33% less
Since 1970, the heating oil industry has cut its total greenhouse gas emissions by approximately one third
Whitelock & Woerth can supply your energy needs with our quality heating oil.
We deliver heating oil 24/7 to Lancaster County and Chester County!
Residential, commercial, and agriculture customers in Chester County and Lancaster County towns such as Lampeter, Lancaster, New Holland, Paradise, Ronks, Strasburg, and Willow Street enjoy friendly and reliable heating oil delivery.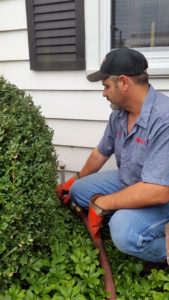 We offer a variety of heating oil delivery and payment programs to make it easy for you to manage your home energy supply and bills:
Automatic Fill Delivery: We will use the weather and our past usage to reliably predict when you need a refill of heating oil. If for some reason you run out of fuel earlier than anticipated, we will immediately schedule a delivery anytime, day, or night, supposing weather conditions permit. It is our responsibility to make sure you always have the fuel you need. With our automatic delivery program you will get a 5 cent discount per gallon if you pay within 10 days!
Easy Payment Plan – Budget Program details
Will Call Delivery: We will schedule and deliver your heating oil within 5 business days of receiving a delivery request, provided you are a current account or Easy Payment Plan customer. We recommend you call for a delivery when the gauge on the tank shows between 1/2 and 1/4 – this allows ample time to schedule the delivery. Your heating oil price is based upon the retail price on the date of delivery. If you are a will call customer and run out of fuel for reasons other than credit hold, we will schedule and deliver your fuel to your home within 5 working days of your call to inform us of the run out. If you want a delivery sooner than 5 working days, there will be an additional delivery charge (an after hour charge if applicable).
Our staff is certified for heating oil delivery.
Contact Whitelock & Woerth, Inc. today at 717-786-3615 to order heating oil, or set up an automatic delivery account.