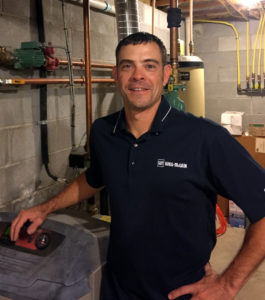 We are proud to partner exclusively with Daily Heating & Cooling for all your service requirements. Daily Heating & Cooling will now provide our valued customers with 24 hour HVAC service, honor existing heating contracts, annual maintenance, and installation solutions for your heating and cooling systems.
Don Daily, owner of Daily Heating & Cooling has 25 years of experience in all aspects of HVAC service and installation. Many of you will recognize Don, as he started his career with Whitelock & Woerth. This made him our first choice to continue the same great service and value, that you have come to expect. Don is a lifelong resident of our area, growing up in Chester and Lancaster Counties. He is a graduate of Solanco High School and currently resides in Quarryville, with his wife and two daughters.
If you have been considering replacing your current heating or air conditioning system, there is no better time than now. Please contact Don for a FREE estimate. 
Daily Heating & Cooling provides the following products & services:
Annual maintenance and inspections to ensure maximum efficiency and reliability of your current system
Oil or Gas furnaces and boilers
Heat Pumps
Geothermal systems
Solar Energy
Hot water heaters
Refer family and friends and get 10% off future HVAC service.
For HVAC service please call Don at: (717) 629-2219
Email: dondailyhc@gmail.com
www.dailyheatingandcooling.com